In this article we will cover:
Creating a Facebook Page for your Business / Organisation
Adding your logo and basic information to the Page
Getting Started
Log into your personal Facebook page
When you find these links you will want to click on Create a Page like this:
When you click on this, you will be presented with a page that looks like this

You have several categories that you can chose from such as Local Business, Company, Brand or Product, Artist, Band, Entertainment and Cause or Community. Click on the category that best suits your business.
Your selected category will open down for you to fill in more details. Enter your details then press the Get Started button
Your page has been created, now let's add in some information about who you are and what you to.
Adding Information to your Page
Next you will be presented with STEP 1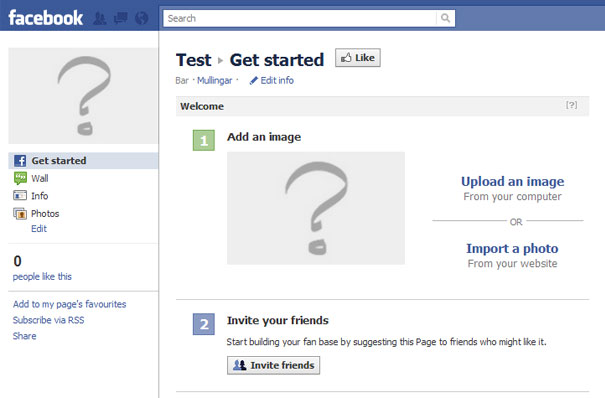 Upload your Buisness Logo
STEP 2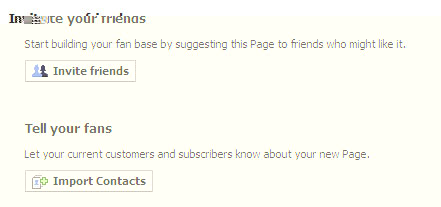 In step 2 you can import your friends from your personal Facebook page, also you can invite people to become friends or fans of your business
STEP 3

Update your facebook status by adding a brief message
You have now successfully created your Business Facebook Page and added in some basic information about yourselves.
Next you will be brought to your Business Facebook Page
Here you will get a chance to do anything you missed during the steps
Advanced
Click the  button
You will have several options like to delete the page, or for only the Admin to see the page.
On the left you will have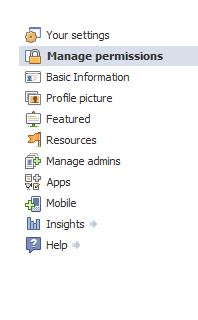 Click on Basic Information and you can fill out a more detailed description about your business like the times you are opened and closed
Profile Picture lets you change your Facebook Page picture
Resources lets your connect your Facebook page via twitter and you can create advertising.